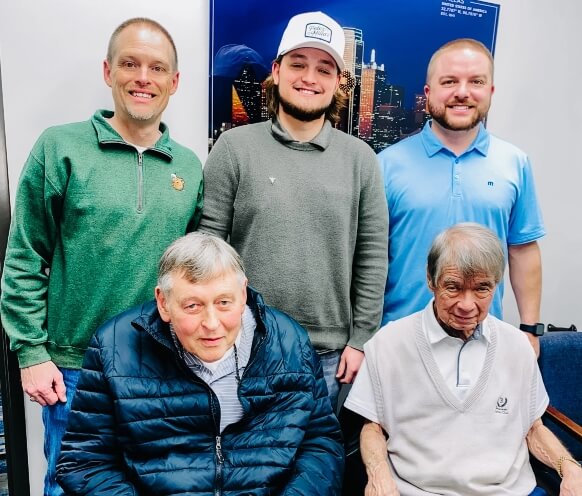 Founded in 1981, Allied Plastic Supply is a family-owned and operated plastics supply company with now three generations managing the business operations. Our company was built to provide industry leaders with a one-stop shop for all things plastic.
Being in the plastics industry for more than 40 years, we have experienced numerous highs and lows that helped shape our organization's success.
Allied Plastic started in Dallas in an approximately 10,000-square-foot warehouse and now has an 80,000 SF facility between two buildings. In this span, we moved into the San Antonio, Houston, Austin and Oklahoma City markets.
Our resilience and growth mindset has allowed us to survive all challenges and propel our business forward. Enter the world of quality customization with Allied Plastic Supply!
Our principles and values help us function together as a team and work toward the same goal:
Customer-Focused
Customer satisfaction is at the heart of our company. We value loyalty and trust and make all decisions based on how they will impact our customers.
Loyal
At Allied Plastic Supply, we are committed to long-term relationships with all our partners – employees, customers and vendors.
Flexible
Our team is quick to listen and respond to our business partners. We continuously move forward and innovate to adapt to the industry's changing needs.
Fair
Our plastics supply company will never sell something you don't need. We seek solutions that are mutually beneficial for all.
Ethical
People trust us to adhere to our word. We have an unyielding commitment to doing the right thing all the time.
The strong partnerships we have forged with our business partners over the years are a testament to the quality of our products and services. Contact our plastic distribution and fabrication company today, and let's discuss your plastics and fabrication requirements.
Allied Plastic Supply is headquartered in Dallas, but we also have locations in four other major markets: Austin, San Antonio, Houston and Oklahoma City. As a seasoned plastic distribution and fabrication company, we carry a vast inventory in each location and can do custom fabrication to your specifications.
Visit our nearest warehouse, and let's start your next customized project.
Hear From Our Satisfied Clients
"I highly recommend Allied Plastic Supply. I have used them for several years for all of my acrylic needs. Most recently, I have started using their acrylic fabrication department.  Many of my clients have expressed an interest in custom acrylic display cases. APS has fulfilled these orders in a timely, professional and economic manner. Thoroughly satisfied and will continue to use them in the future!"
"Working with Allied Plastics is great. They came out to assess a custom cabinet we needed plexiglass for. Darrin & his team are always on time and very communicative. We gave our needs, and they presented options that took cost and delivery time into account. We'll use Allied Plastics in the future and always recommend their work to our customers."
"For any plastic needs, there are plenty of companies in the San Antonio area. But, if you are looking to work person-to-person on a budget, not to mention a quick completion time, Allied is the place to go. In the end, you get top-notch quality, personalized service and a unique experience. They make sure you get what you really wanted, and it's right every single time. Darrin's work is always exceptional and he never leaves out any detail. I will always use Allied in or outside San Antonio simply because they really understand our needs."
"We value our partnership with Allied Plastics tremendously. Fantastic customer service along with on-time deliveries ensure we can meet our customers' needs."
"I have been using Allied Plastics for 20 years spanning across two industries in manufacturing. Their sales team is very responsive when called on to source new products and help with my plastics needs. They have an expansive knowledge in dealing with plastics across a wide variety of industries. Their pricing is competitive, and their communication and response time is great. Although I have only been in my current plant manager position for 5 years, as it turns out, this company has also relied on Allied for well over 15 years. We are very happy with our sales representative and all that Allied provides us with."
"We have been working with Allied Plastics for almost 5 years and they always do an amazing job for us. We are pleased to be working with them. Thank you very much to our great partner."
"My name is Robert and I own a graphics company. I have purchased millions of dollars' worth of plastic from Allied plastics. The service received from Allied plastic is second to none. What makes Allied plastics unique is they do not have salespeople. They have "Knowledgeable Relationship Managers". I credit our success with our partnership with Allied."